EFFORTLESS FILE TRANSFERS OVER A NETWORK
FILE MANAGEMENT SIMPLIFIED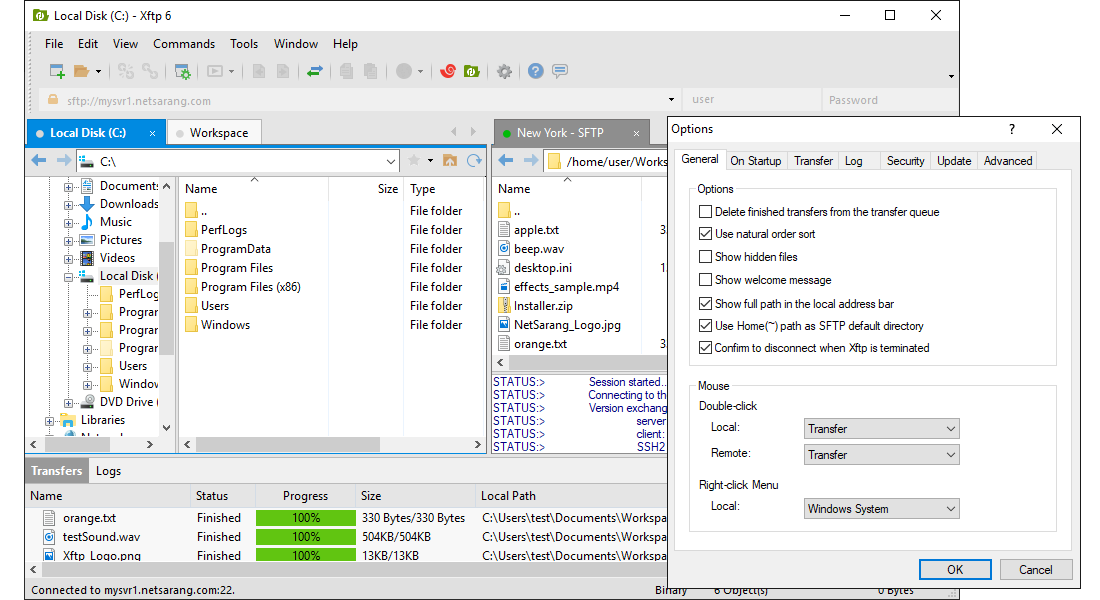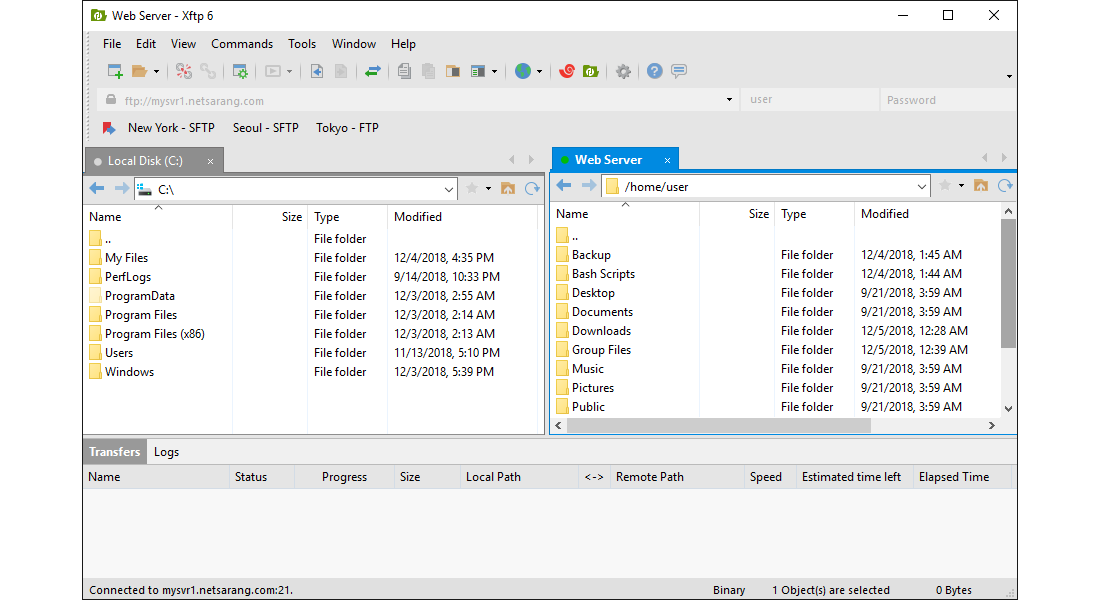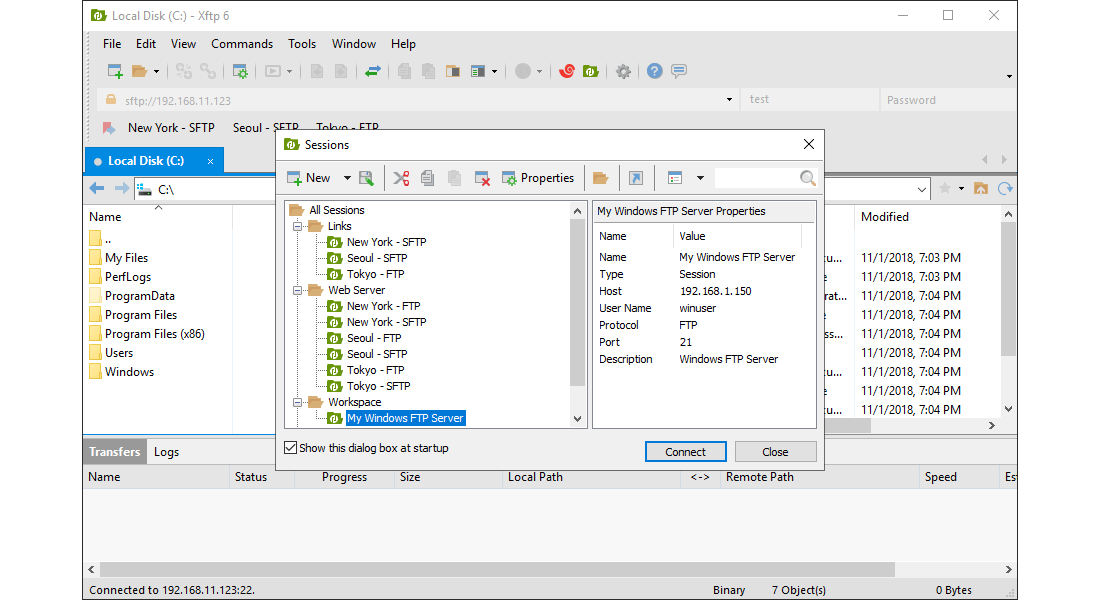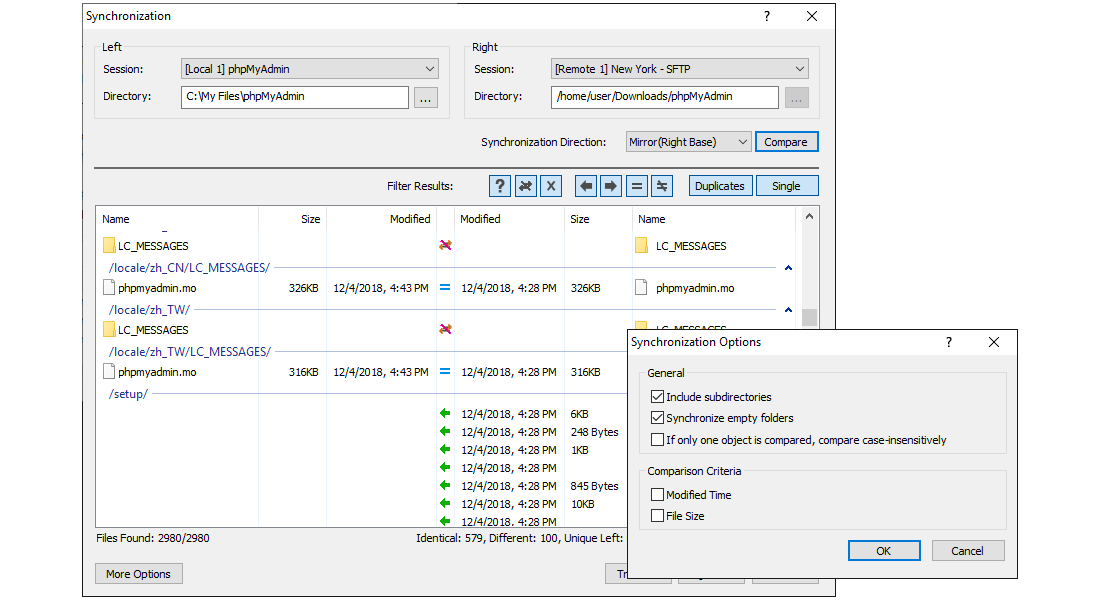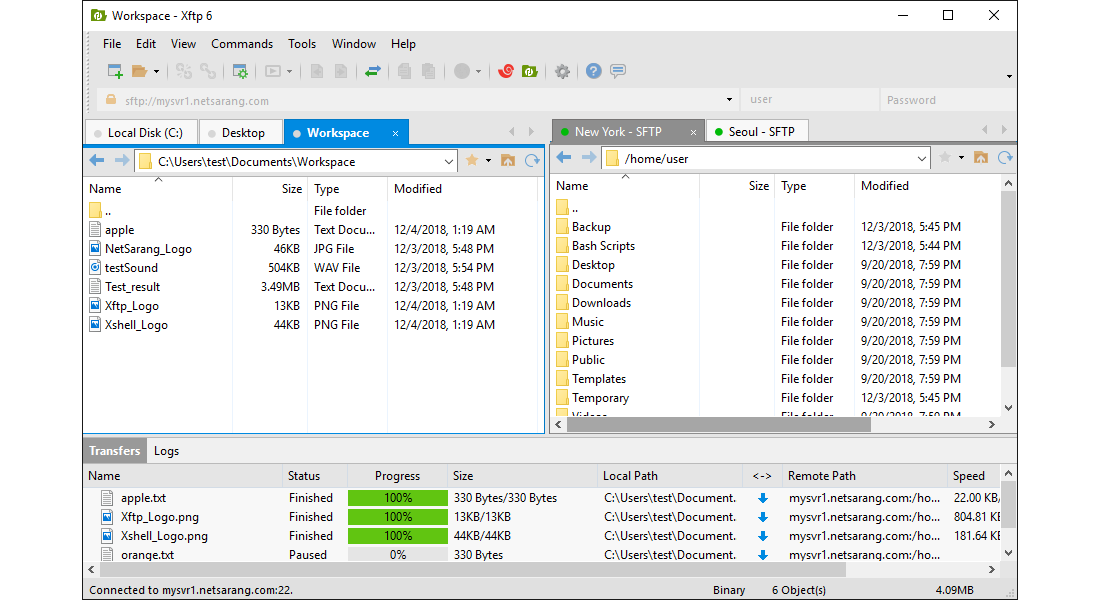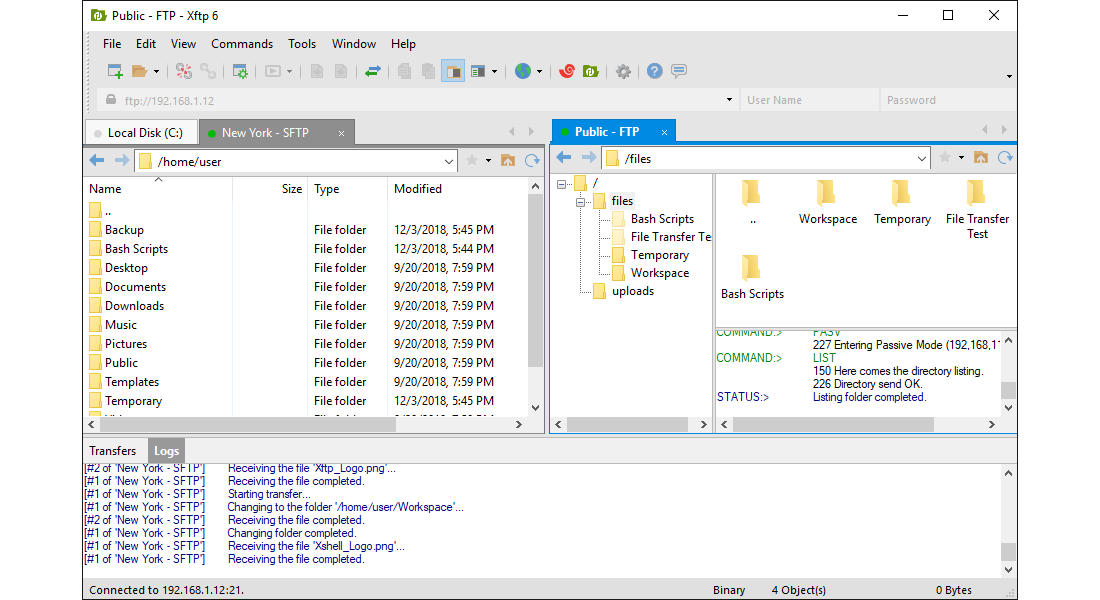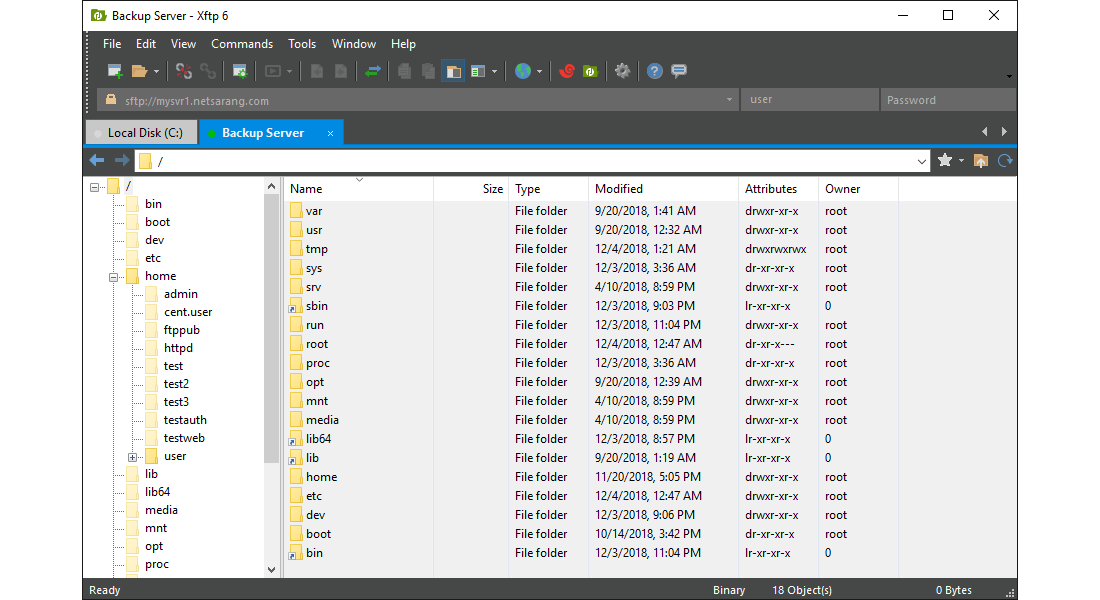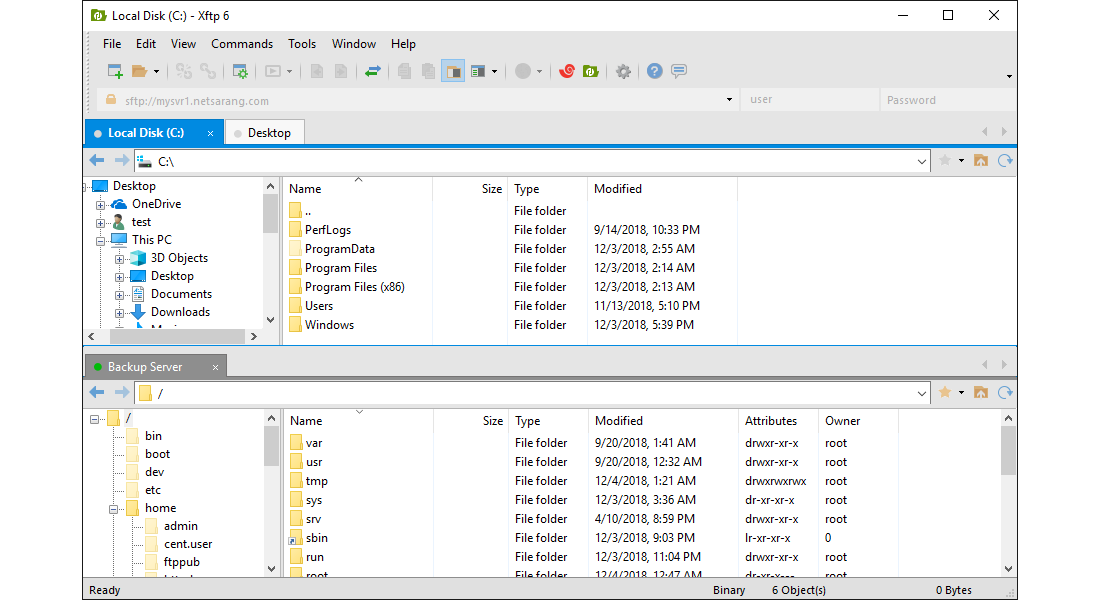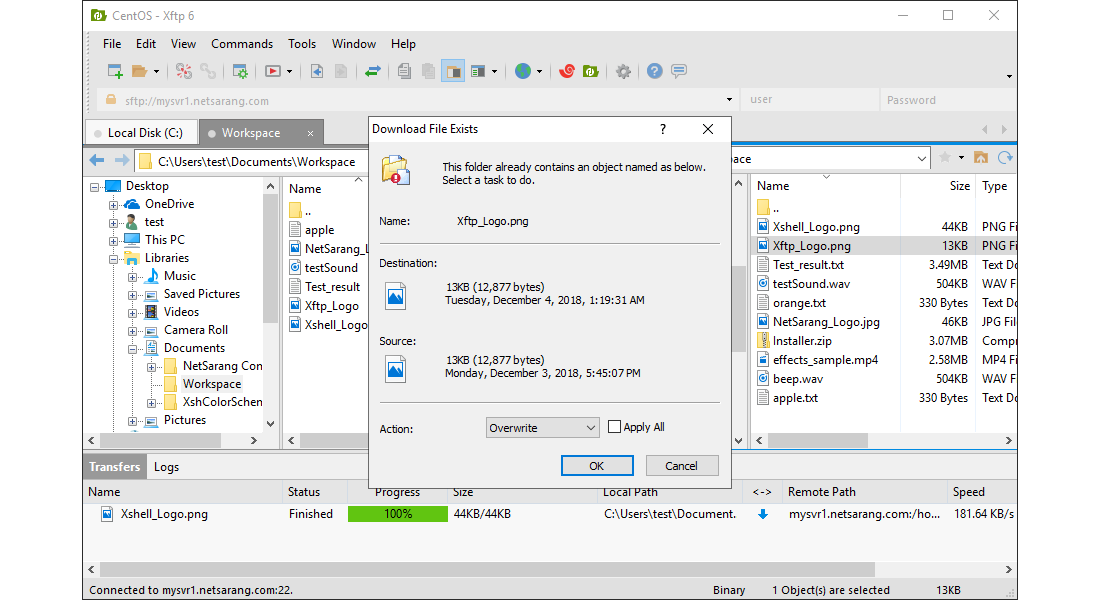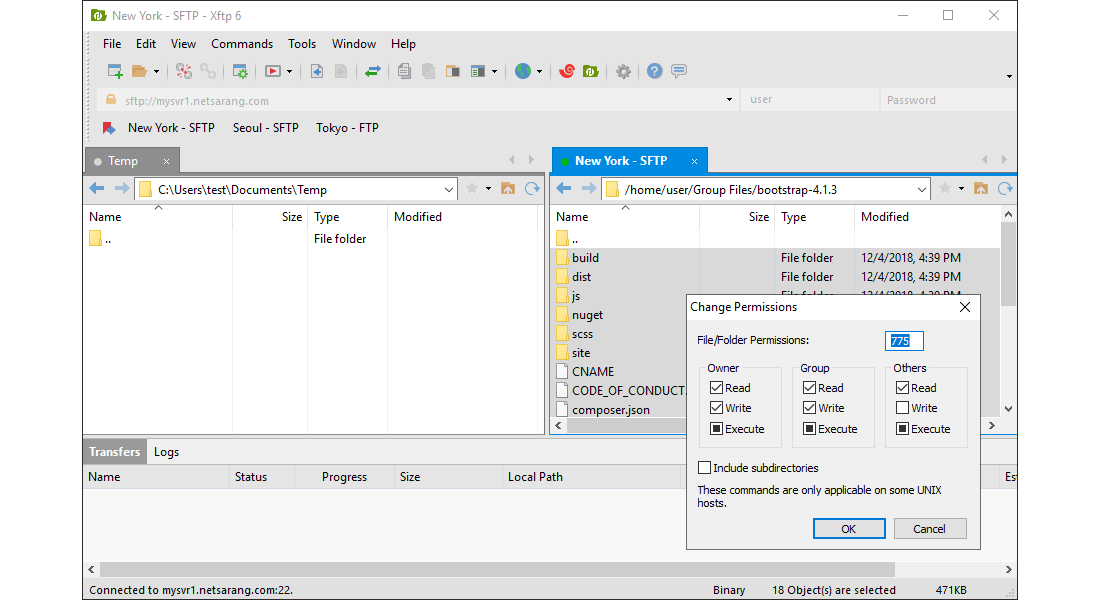 New Experimental Features
Test the latest features our developers are working on before they are officially incorporated into Xftp. Experimental Features for Xftp include Quick File Search and a Recent Sessions List. Learn more.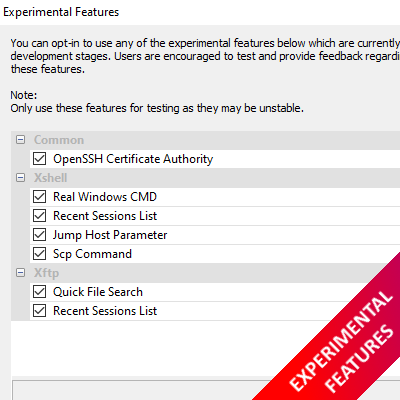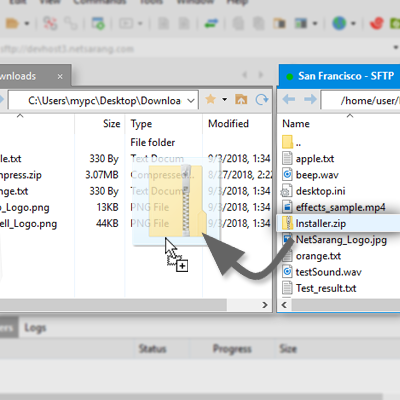 Easy Transfers
Drag and drop files between remote hosts and see transfer progress in real time. Manage queues and designate rules to take the hassle out of remote transfers.
Fast Transfer Speeds
Initiate multiple simultaneous transfers to utilize maximum bandwidth for faster file downloads/uploads. With support for FXP, transfer data directly between two remote FTP servers to dramatically reduce transfer times.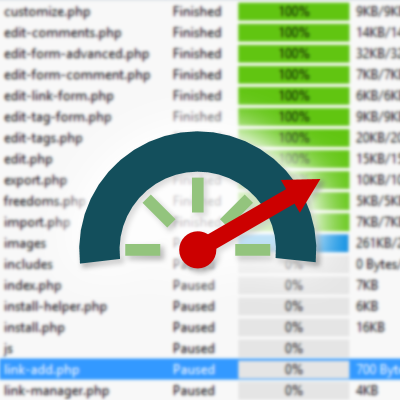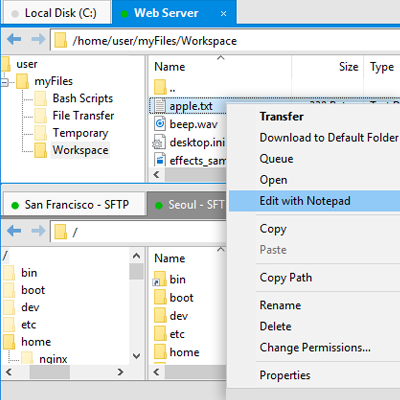 Intuitive File Management
With a tabbed interface and synchronized browsing, Xftp flawlessly and intuitively visualizes your file directories. Xftp supports the Windows Context Menu for seamless integration with third party Windows utilities and supports user defined editors for editing on the fly.
Enhanced Synchronization
Xftp makes it easy to compare, contrast, and synchronize with a click of a button. With Xftp's enhanced synchronization capabilities, leave the heavy lifting for Xftp.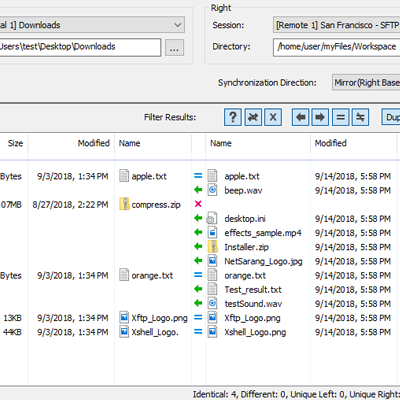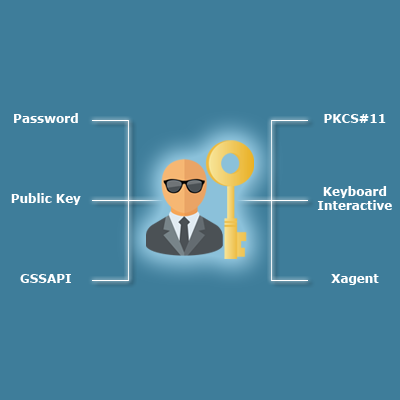 Extensive Security
Utilize SFTP for secure file transfers via the proven SSH protocol and authenticate with GSSAPI, PKCS#11, and more. Set a Master Password to provide additional security to your session passwords and easily share session files between devices.
*Volume discounting available. Request a quote or contact sales for pricing.

FILE MANAGEMENT SIMPLIFIED